Join us for
GardenParty 2014
Celebrate with celebrities
to Benefit the Kruckeberg Botanic Garden Foundation
Thursday, July 17, 2014
Shoreline Conference Center
The Kruckeberg Botanic Garden's annual gala fundraiser for 2014 will be another exciting party with renowned guests and unique auction items, including enjoyable experiences with our Northwest notables. As usual, Dr. Kruckeberg, now 94, plans to attend. Come celebrate Art and support his and Mareen's living legacy, our crown jewel of a garden. Have a good time with good food at a good price for a good cause.
We are still planning GardenParty, so event details such as food and entertainment aren't yet decided, but we want to give you a glimpse of who we have lined up so far to help spark our evening. Please check back as we will update this site regularly with additional celebrities and other information. But don't wait to buy your ticket. We hear GardenParty will be a sellout this year!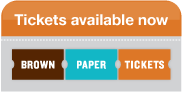 A comedian and much more, Chris Cashman is a six-time Northwest Emmy-award winning host, producer, and editor. He writes and performs, most recently on the acclaimed regional comedy show, The (206), His father Pat and Almost Live! costar John Keister round out the cast. The (206) finished its second season this year, airing after Saturday Night Live on KING-TV. Chris has had roles on KSTW, Evening Magazine, PBS, The Discovery Channel, CBS, and Comedy Central. As host of Xbox Live's 1 vs 100 game show, he reached over 20 million subscribers and earned a place in the Guinness Book of World Records.
Jim Pojar is an internationally respected forest ecology research scientist and well-known British Columbia author of numerous books and scientific papers on the boreal forest, aspen parklands, and coastal ecosystems. He was an ecologist with the BC Ministry of Forests and the Ecological Reserves Program.
Plants of the Pacific Northwest Coast: Washington, Oregon, British Columbia & Alaska, by Jim Pojar and Andy MacKinnon, has been a best-selling field guide to native plants of the PNW coast for 10 years. Known for its thoroughness, it covers everything from towering trees to microscopic lichens and is filled with photographs drawings, and delightful details such as the origins of plant names.
Andy MacKinnon is a biologist and forester, working with the British Columbia Forest Service. He is also an adjunct professor at Simon Fraser University. Among his many interests and areas of responsibility are old-growth forests; ecosystem processes and conservation; and native plants, fungi, and lichens. Outside of his scientific pursuits, he's played the guitar for 40 years.
A two-time Pulitzer Prize-winning editorial cartoonist (1999 and 2003) while with the Seattle Post-Intelligencer, David Horsey went to work for the Los Angeles Times in 2011. At the Times he is a political commentator and cartoonist and also does a "Horsey on Hollywood" series. The recipient of many honors, he has published a number of collections of his cartoons, and his work is syndicated to a wide range of media outlets. Raised in Seattle, Horsey was editorial cartoonist and then editor-in-chief of The Daily, the student newspaper at the University of Washington, where he received a BA in Communications. The UW has named him as one of its top 100 alumni in the 20th Century.
Award-winning Seattle author David Laskin writes books and articles on subjects as diverse as history, travel, weather, gardens, and the natural world. His most recent books are moving accounts of ordinary people caught up in extraordinary historical events. The Family: Three Journeys into the Heart of the 20th Century (2013)tells the story of the three branches of his mother's family. The Long Way Home: An American Journey from Ellis Island to the Great War (2010) covers the lives of 12 European immigrants, and The Children's Blizzard (2004) is about a deadly winter storm in 1888. His first book (written with Valerie Easton) was Artists in Their Gardens.
Charles Cross, Seattle journalist and author, got his start as editor of the UW Daily. His affinity for rock and roll was apparent early on when he once left the front page of The Daily blank like the Beatles' White Album cover. Cross went on to serve as editor of The Rocket from 1986-2000. Hailed by the L.A. Reader as "the best regional music magazine in the nation," it was the first to run a story on Nirvana. Cross wrote about all of the famous Northwest bands, and his articles have appeared in hundreds of publications. He has written seven books, including biographies of Bruce Springsteen and Jimi Hendrix. His award-winning Heavier than Heaven is the definitive book on Kurt Cobain. Cross' most recent work is Here We Are Now: The Lasting Impact of Kurt Cobain.
Ciscoe Morris is one of the best-known gardening experts in the Puget Sound area. After moving to Seattle in the early 70s and continuing his education here, Morris served as Seattle University's Landscape and Grounds Manager for 24 years. He shares his passion for gardening and offers humorous advice through his TV shows, "Gardening with Cisco" on KING 5, and "Gardening with Ciscoe Live" on Northwest Cable News, as well as a weekly radio show. He also writes a column for The Seattle Times, appears regularly on Home and Garden Television, and wrote Ask Cisco, a highly popular garden book.
Estella Leopold was redirected by her famous father, Aldo Leopold, from her interest in entomology to the study of plants, which led to her distinguished career as a paleobotonist specializing in the study of fossil pollen. During her two decades with the U.S. Geological Survey in Denver, she led concerned scientists and citizens in creating the 6,000-acre Florissant Fossil Beds National Monument in Colorado, and save one of the richest deposits of plant and insect fossils in the world from being developed. Leopold came to the UW in 1976 and is a still-active professor emeritus of botany. A prolific author and committed conservationist, Leopold is a member of the National Academy of Sciences and the American Philosophical Society.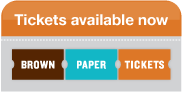 Check back soon for more details and more celebrities!
Powered by Bullraider.com