Garden News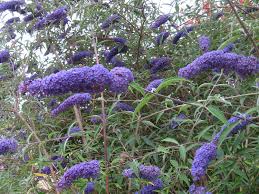 KBGF is proud to announce that we are breaking ground on our newest garden project: the Invasive Species Demonstration Garden (ISDG). Invasive species classes have become very popular over the past few years, so we are using our infrastructure as a horticultural learning center to educate the public about invasive plants. We will be planting blackberry, English ivy, Japanese knotweed, butterfly bush, and yellow archangel. It will be located between Wood Wave and the Native Plant Demonstration Garden (NPDG) to capitalize on the high visitation of the area, and to provide a counterpoint to the NPDG.
In parallel to the ISDG, we are also moving forward on Phase II of the NPDG, whose water feature will be adjacent to the ISDG. Once the water feature as part of Phase II has been constructed, we will add yellow flag iris to optimize conditions for the iris and maximize spreading!
Starting in Fall 2014, we will initiate a Citizen science project. Partnering with local schools, students will collect data to show how successful we can be to spread noxious weeds in the Shoreline area. Interested in volunteering? Contact Vicki for more information.
Teehee. Happy April Fools!