Garden News
We are looking for twenty individuals, families or groups to create glowing sculptures for the 2014 Solstice Stroll. We have collected an assortment of lightweight, weatherproof materials that will catch light and hopefully inspire you to create a one-of-a-kind sculpture to be hung from a tree or stand along the Solstice Stroll path. There are two varieties, Hanging and Freestanding, each featuring a slightly different inventory and light source.
Your challenge is to turn the materials we provide into something unique and beautiful to be part of the Solstice Stroll.
UPDATE: All boxes are spoken for. This email address is being protected from spambots. You need JavaScript enabled to view it. f you would like to be added to a waitlist if any boxes become available again.
We are inviting members of our community to create glowing masterpieces to share with visitors during the 2014 Solstice Stroll! Anyone can participate: individuals, families, scout or other community groups, art classes, or pull together a group of friends! We provide the materials, you provide the creativity. Interested? Supply kits are limited and are available to pick up at the Garden this month.
For more info, or to reserve your supply kit, contact Emily at This email address is being protected from spambots. You need JavaScript enabled to view it. .
"Summer in the Garden" Photo Contest
Photographers of all ages and skills are invited to participate in "Summer in the Garden," a contest sponsored by the Kruckeberg Botanic Garden Foundation (KBGF) and the Shoreline-Lake Forest Park Arts Council. The contest span the summer, opening on June 21 and closing on September 21. Winners will have their work displayed at the Arts Council galleries at Shoreline City Hall for three months beginning in November 2014 and then at the Garden. Winning photos will also be eligible for a planned calendar. Members of KBGF, the Arts Council, and others will judge the contest.
COM_CONTENT_READ_MORESummer in the Garden Photo Contest 2014
Thank you for purchasing a tour of the Kruckeberg Botanic Garden through Groupon. Our 2014 promotion includes vouchers for public tours and private tours.
This summer, KBGF will be offering an exciting opportunity to middle schoolers from Shoreline Public Schools. Students selected to participate in this free program will work with artists to make site-specific, three-dimensional art at KBG. We hope they will develop their creative abilities and experience the joy of making art while being stimulated by nature and our garden. Ideally, their creations will artfully reflect KBG's environmental ethic and natural setting.
The artwork will be created and installed in the Garden's meadow and will stay up through the summer. An "opening" after the second two classes install their work will allow their creations to be celebrated along with those of professional artists and art majors from Seattle Pacific University.
This program will help to realize Mareen Kruckeberg's dream, the Arts Committee's goal, and the Master Plan's objective of bringing arts into the Garden. It will also be an opportunity to introduce new visitors to KBG, generate additional recognition for the Garden, strengthen our ties to the arts community, and burnish Shoreline's image as an artist-friendly city. The City of Shoreline, Shoreline School District; and the Shoreline-LFP Arts Council are all key partners in implementing the program.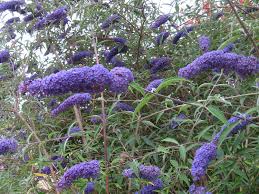 KBGF is proud to announce that we are breaking ground on our newest garden project: the Invasive Species Demonstration Garden (ISDG). Invasive species classes have become very popular over the past few years, so we are using our infrastructure as a horticultural learning center to educate the public about invasive plants. We will be planting blackberry, English ivy, Japanese knotweed, butterfly bush, and yellow archangel. It will be located between Wood Wave and the Native Plant Demonstration Garden (NPDG) to capitalize on the high visitation of the area, and to provide a counterpoint to the NPDG.
In parallel to the ISDG, we are also moving forward on Phase II of the NPDG, whose water feature will be adjacent to the ISDG. Once the water feature as part of Phase II has been constructed, we will add yellow flag iris to optimize conditions for the iris and maximize spreading!
Starting in Fall 2014, we will initiate a Citizen science project. Partnering with local schools, students will collect data to show how successful we can be to spread noxious weeds in the Shoreline area. Interested in volunteering? Contact Vicki for more information.
Teehee. Happy April Fools!