The MsK Rare and Native Plant Nursery
MsK Rare and Native Plant Nursery is open year-round. Visit us to find PNW natives and rare and unusual species to bring home to your own garden. We are located in the Kruckeberg Botanic Garden, giving you the unique opportunity to see what your young plants will look as mature specimens.
We are open every weekend: Friday, Saturday, and Sunday from 10 AM to 5 PM.
About MsK Nursery | Inventory | Contact Us | Specialty Sales
Wildlife Habitat Plant Specialty Sale - June 6-8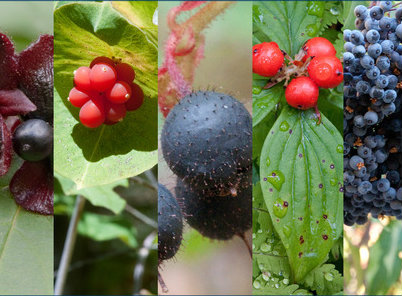 Get started on your own backyard wildlife habitat project! Find the right native or exotic plants to attract frogs, birds, bees, butterflies, hummingbirds, mammals, and insects. Select plants will be discounted up to 25% throughout MsK. Our knowledgeable Nursery staff will be on hand to answer your questions and help you find the best plants for your habitat project. Members receive an additional 15%.
MsK Nursery 2014 Spring Calendar
Come visit us at the Kruckeberg Botanic Garden or at specialty plant sale events around Puget Sound!
Bastyr Herb Fair at Bastyr Univeristy May 31 10 am - 5 pm
Habitat Plant Sale at Kruckeberg Botanic Garden June 6, 7 & 8 10 AM - 5 PM
Secret Gardens of Lake Forest Park Plant Sale at Third Place Commons June 14 9 am - 4 pm
Shoreline Farmers Market at Shoreline City Hall (every Saturday 10 am - 3 pm) July 26, August 30, and September 20
Powered by Bullraider.com